W I L C O X P R O P E R T Y
Known to the City of Santa Barbara as the Douglas Family Preserve, this is a 70 acre park of pristine undeveloped open coastal space – the largest such parcel in the City. To old-timers it is the Wilcox property.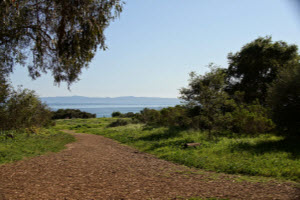 This was the site of Roy Wilcox's nursery, created in 1949. It closed in 1972. Soon proposals for development came forward including, a luxury hotel, a residential subdivision, and a retirement community.
In 1996, grassroots public fundraising surpassed $2 million toward the purchase price of $3.6 million. In recognition of a $600,000 contribution by actor Michael Douglas, the park was named the Douglas Family Preserve to honor his father Kirk Douglas. Read More→